EDR full form in security - With organizations and businesses implementing a work-from-home setup, cyber attackers are also taking advantage of the increased security vulnerabilities to steal data, generate profits, and cause service disruption.
In fact, according to INTERPOL, their assessment of the impact of COVID-19 on cybercrime showed a crucial target shift from individuals and small organizations to major corporations, government units, and critical infrastructure.
That is why integrating an endpoint detection response (EDR) tool is vital for organizations of all sizes.
In this article, we'd like to provide you with a deeper understanding of EDR full form in security and the following:
What is Endpoint Detection Response
What Does EDR Stand for in Security
EDR vs. Antivirus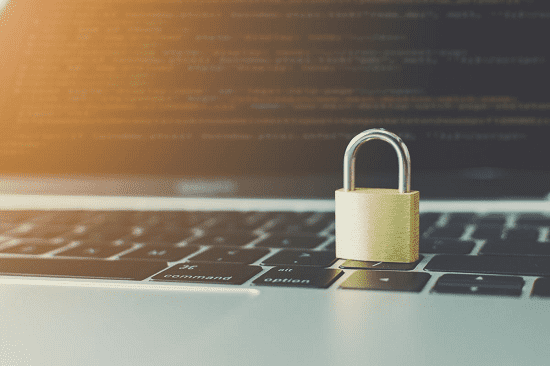 It is essential to know them, especially now that cyber attacks are becoming more active. For instance, INTERPOL's private partners detected 907,000 spam messages, 737 incidents related to malware, and 48,000 malicious URLs in one four-month period.
We aim to help you understand the vital functions of EDR security, how it is different from conventional antivirus software, and how it can secure your network from the growing threat of endpoint-targeted attacks.
What Does Stand For In Security? - Endpoint Detection Response
EDR full form in security - Endpoint detection response (EDR) is a security solution that offers continuous real-time monitoring of each endpoint connected to your network. It also collects endpoint data with rules-based automated response and analysis capabilities.
What EDR security stands for can quickly be answered through its definition. And as the name defines, its primary function is to detect any threat or malicious activity within the network, then respond accordingly. It will then alert the IT security team about the potential attack.
Here are some of the vital functions of an EDR security solution:
Monitor and collect activity data from endpoints that might show a threat or suspicious activity
Analyze the data and learn its threat patterns
Respond intelligently to identified threats
Remove or contain the threats
Notify the IT security team
Forensic and analysis tools to research identified threats and search for any malicious activities
What Does EDR Stand for in Security? - Definition of Tool
What EDR full form in security - EDR (Endpoint detection response) security tools play a vital role in keeping your organization safe and secure against the most sophisticated attacks today. Through this solution, you will have a cost-efficient security tool that will actively search for any vulnerability. It allows your IT security team to focus on their core tasks, allowing your business to save resources.
Moreover, as it enables real-time investigation of an attack's root cause and scope, you can be confident that it wouldn't spread widely to your network. Meaning, it won't cause service disruption or downtime, resulting in a loss of revenue.
It also records the activities and events on each endpoint, giving your IT security team the visibility they need to fight a threat. EDR solution also comes with advanced threat detection, investigation, and response capabilities, such as data search and analysis triage, malicious activity validation, threat hunting, and threat detection and containment.
What Does EDR Stand for in Security: Key Components
The main job of what EDR tools to keep your organization secured are the following:
Endpoint Data Collection
Every activity and incident is collected and sent to a centralized location. It is usually a cloud-based platform provided by your EDR (Endpoint detection response) vendor.
Data Analysis and Forensics
After it collects all data from endpoints, it will detect potential irregularities. EDR tools can also learn user behavior. Hence, it can see if unusual activity is happening in an endpoint.
In addition, the gathered data can also work as threat intelligence feeds, which provide real-world samples of attacks.
Threat Hunting Capabilities
EDR (Endpoint detection response) tools also detect any abnormal events or actions as suspicious. Then, it alerts the security team to review it.
Automated Response to Block Suspicious Activity within the Network
With its capabilities to automate response, your organization can have a faster response to a threat. EDR tools can also isolate an infected endpoint from the rest of the other devices connected to the network.
What Does EDR Stand for in Security: EDR vs. Antivirus
Now that we have defined what EDR (Endpoint detection response) stands for when it comes to Security, it's also important to know why EDR is a wiser choice than antivirus for businesses of all sizes.
Traditional antivirus solutions are more limited in scope than modern EDR tools. Moreover, it only serves essential functions, such as scanning, detecting, and removing viruses and different types of malware.
Meanwhile, EDR delivers a more significant role to ensure Security within your network. It also provides various security tools like firewalls, safe listing tools, monitoring solutions, and other security features to add comprehensive protection against digital threats to your organization.
Key Takeaways: What Does EDR Stand For In Security?
Now that attackers are targeting organizations of all sizes, it's a crucial business decision to protect your network with an EDR tool.
Xcitium, one of the leading EDR vendors, offers a powerful event analysis tool that provides real-time monitoring and detection of malicious activities. It ensures that your network is safe from attacks and cannot be easily penetrated by threats.
Learn more about Xcitium EDR here.