Real User Monitoring (RUM) is a kind of performance monitoring tool that helps organizations find how real users are engaging with their applications. RUM helps find key components of user experience, such as transaction paths and load time. It gathers the crucial data needed to assess the end user's digital journey and the level of satisfaction they receive from your application.
The user-level insights provided by this tool help you focus on suitable performance opportunities. It enables you to impart a better customer experience and ultimately achieve business growth. This post will provide more detail about the workings of RUM, with some examples and best practices for usage.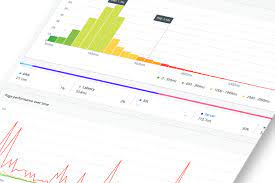 How Does Real User Monitoring (RUM) Work?
This technology gathers a website or an application's performance metrics from the user's browser. There's JavaScript on every page, which collects data as the user browses the page. It then transfers it for analysis.
RUM examines page load events, HTTPS requests, and front-end app crashes. Here's how it works.
Real User Monitoring (RUM) gathers page-level metrics on load times, HTTP requests, and loading times of particular elements. It does so from sources like JavaScript, load balancer, and log files of the server.
The data becomes a record of pages, actions, and timing data for every visit.
The system then inspects resources, pages, and visits for unusual visitor behavior. It also inspects their causes, like navigation issues, errors, and slow response times.
You can use the data from Real User Monitoring (RUM) to recreate a user's visit. As per your solutions, you can find what a user saw or only a summary.
Next, you can aggregate this data and assess the performance across platforms and segments.
The Real User Monitoring (RUM) solution will alert you if there are anomalies.
Some Notable Examples of Real User Monitoring (RUM)
Organizations use real User Monitoring (RUM) to monitor applications to find problems users are facing. The tool can be utilized to monitor several user actions. Some example actions with which it helps are:
Load times of a page – The tool provides visibility into how rapidly a page loads for a visitor. It also helps understand the loading of different application components.
Spotting intermittent issues – RUM can quickly spot intermittent issues in rare and particular conditions. An example of such a problem includes login failures.
Performance delay from other locations – Real User Monitoring (RUM) can help find the performance from various locations. So, with it, you can identify if there's latency from a specific location.
Issues caused by a deployment – RUM can assist a development team in diagnosing and resolving issues resulting from a deployment. They can use filters to limit their search, identify, and fix the issue.
Monitoring different browsers – Different browsers have different degrees of compatibility. They thus provide different levels of user experience. A RUM tool monitors user experience across various browsers and desktops.
Tracking of user path – RUM can also monitor the user path and help marketing teams increase conversions.
Real User Monitoring (RUM) Best Practices
To leverage RUM technology deployment, it is essential to adhere to certain best practices. Here are the chief ones.
1. Test the New Features
Applications keep updating all the time because of dynamic customer needs. They change to meet user expectations for businesses. A developer should check all the new features before releasing it to users. This can be done with real user monitoring (RUM).
When bugs show up during the testing phase, take appropriate actions to improve the client experience.
2. Know the Most Important Metrics
Real user monitoring (RUM) offers various metrics. These are primarily for an application's usability and performance. Before using a RUM tool, you must find the key metrics that matter the most. These key performance indicators should align with your goals.
3. Share Data Across Teams
Real user monitoring (RUM) gives you a lot of data. It helps both technicians and the development team. You must share this data with people from other teams.
One of the crucial teams is the marketing department. They need user experience insights to create successful marketing campaigns. Good loading speeds enhance the user experience and promote lead generation.
4. Optimized Digital Processes at Every Point of Customer Interaction
Every team, be it sales, marketing, or service, interacts with the customer. Today, most people are online. By using RUM, optimizing digital processes at every point of interacting with customers becomes easy.
Also, you can further enhance the user experience with data from real user monitoring (RUM). This, in turn, will make your interactions more efficient and result in uninterrupted operations.
Summing up
The modern digital era is characterized by rapid technological changes. To thrive here, organizations need to be quick in responding to problems and errors. That is exactly where real user monitoring (RUM) is so useful. Xcitium is a leading cybersecurity solutions provider that offers advanced alert monitoring functions. It alerts IT sectors about a potential threat or key data needing immediate attention. Thus, organizations can take action timely and save the business from experiencing a disastrous attack.