Hybrid cloud systems offer businesses the advantages of public cloud services while still having control over sensitive data.
However, a hybrid setup also presents distinct security challenges and threats. To ensure the security of your data and meet regulatory obligations, it is best to implement a holistic strategy that incorporates physical, technical, and administrative controls. This will guarantee your compliance with all regulations.
Identifying Security Vulnerabilities
Hybrid cloud security safeguards applications, data, and infrastructure across multiple environments, such as on-premise hardware and public or private cloud services. While it offers many advantages, like scalability, flexibility, and portability of workloads, it also presents several security vulnerabilities that malicious actors could exploit.
You must identify and address any vulnerabilities to guarantee your hybrid cloud is secure. Begin by assessing your infrastructure and security processes.
Finally, create a disaster preparedness plan to aid your business in recovery from a data breach. This document should define the roles and responsibilities of all stakeholders and the fundamental protocols they must follow to guarantee data recovery.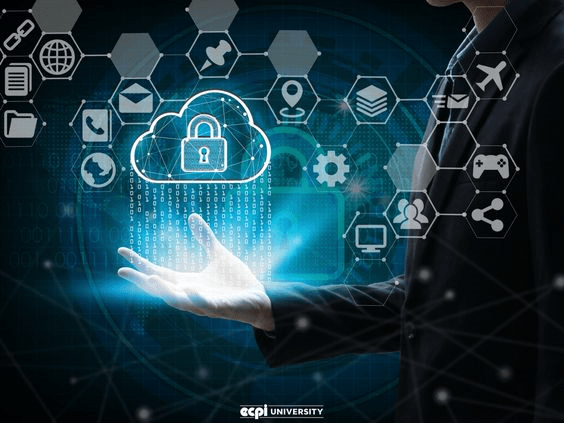 Developing a Disaster Preparedness Plan
A disaster recovery plan is essential to transition your data to the cloud. This is especially pertinent if your business relies on cloud-based services as it guarantees that all necessary resources will be available if something goes wrong.
The initial step in developing a disaster preparedness plan is to assess your business' risks and vulnerabilities. This will allow you to identify which disasters may impact you most and take necessary measures to get back up and running quickly.
Your plan should encompass everything, from escape routes and first aid kits to training for your employees. Furthermore, ensure all your equipment is working so you can continue operating even if something unfortunate happens to the infrastructure.
Establishing a disaster preparedness plan for your company will save money and enable you to focus on the core functions of the business instead of dealing with an emergency. Not only that but having such a plan in place also enhances the quality of work performed by team members and their safety and comfort in stressful times.
Disaster preparedness plans should be reviewed and updated regularly to keep abreast of changes in natural or artificial disasters that could impact your organization. Doing this will let you stay abreast of news and information about potential emergencies that could affect your operations.
Conduct an exhaustive assessment of your infrastructure to detect any weak spots that could cause downtime. Doing this allows you to resolve issues before they become major problems so that your systems can be recovered and operations restored as quickly as possible.
Hybrid cloud security can help address these concerns, and it's essential to incorporate disaster preparedness into the initial application design process. Furthermore, testing your DR plan periodically is a wise idea since you never know when something might go wrong.
Developing a Security Policy
The cloud offers organizations numerous advantages, such as flexibility, data scalability and access, and low cost. Unfortunately, it also poses several security risks which must be addressed.
A comprehensive security policy is integral to any hybrid cloud strategy and should be developed by a qualified team. It should cover various measures, such as data encryption, endpoint security, and forensics and monitoring capabilities.
Automation - Automated security tools can assist companies in addressing the visibility issues posed by hybrid cloud environments by producing relevant logs and creating real-time threat alerts. Doing this allows companies to detect potential vulnerabilities quickly and respond swiftly when attacked, minimizing the risk of data breaches.
Shared Accountabilities - Organizations must delineate shared responsibilities between providers and customers to ensure successful hybrid cloud security policies. Doing so helps organizations avoid duplication of effort, ensure consistency in monitoring and enforcing compliance requirements, and guarantee all parties are on the same page.
In addition, a sound hybrid cloud security policy should identify who is accountable for safeguarding the cloud and what steps will be taken if there is a breach. It should also spell out how to report an incident and what sanctions apply if violations occur.
Developing a Security Strategy
Hybrid cloud security is a complex process requiring an integrated approach to protecting IT infrastructure and data.
Data in transit and at rest are protected by encryption, which is a vital component of hybrid cloud security. The type of encryption used depends on the data's purpose and type; for example, network session encryption is required for data in transit, while complete disc encryption software is recommended for data held at rest.