When it comes to endpoint security, your enterprise often wants to invest in the best EDR. However, many EDR options are available in the market. And you can't invest in every one of them. So, it may become tricky to choose the suitable options. You can't decide whether a solution works for you unless you actually use it. In that scenario, you should consider getting Free EDR solutions.
You won't need to invest in any solution. All you need to do is try a few of them and select the best one that meets your endpoint security EDR requirements. When you need help understanding what's the best endpoint protection tool for your company, it's better to try these top 6 Free EDR products.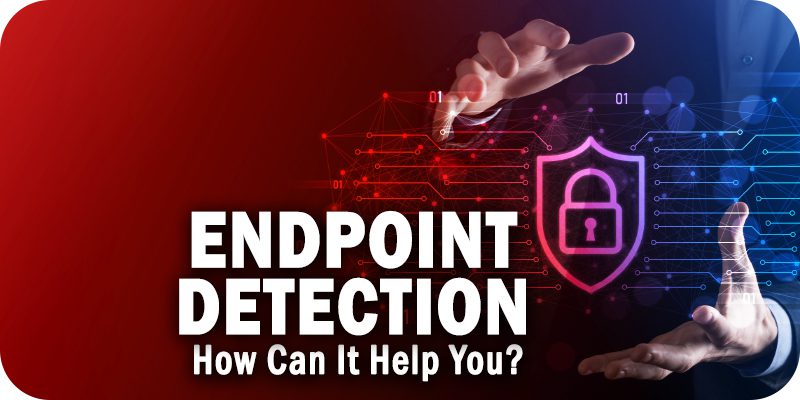 Best Free EDR Solutions Software Tools
They are reliable and help you achieve top-notch endpoint security EDR. Let's uncover the detail of every solution one by one.
CrowdSec, Free EDR Solutions
Do you want to outnumber cybercriminals? It's where CrowdSec comes to rescue SMBs. The big plus of this open-source EDR is that it can parse many different logs in less time. It works 60 times better than other expensive EDRs. You can employ API Codes on virtual machines, servers, and containers so that it becomes easy for you to detect threats.
Key Features of CrowdSec
Your EDR security team can apply behavior scenarios to pinpoint cyber threats.
It's easy to configure your customized intrusion detection system through this software.
Crowdsec has a community that keeps everyone updated about new criminal acts.
Its crowdsource and curated cyber threat intelligence
Your EDR team can use a curated list of blocked IP Addresses to prevent new attacks.
2. Xcitium Open EDR, Free EDR Solutions
When it comes to one of the best free EDR solutions, Xcitium always comes to the top. This world-class endpoint telemetry platform EDR is ideal for businesses of every scale and size. Your security team can create a robust defense against cyber criminals through Xcitium.
Key Features of Xcitium EDR
This cloud-based platform allows your organization to prevent the zero-day attack.
Its auto containment system let you detect and stop all known and unknown threats.
Your team can perform root cause analysis of threats in real time.
It becomes easy to correlate event-based information on one portal to understand threat factors and actors deeply.
This free EDR solution can detect malicious activity and behavior by making the most of AI-based and Signature-based detection.
You can lower the operational cost of your business with automatic signature updates.
Xcitium EDR is easy to deploy and configure.
Since it's a lightweight agent, it won't affect your overall business system and its operation.
3. Cybereason, Free EDR Solutions
Your security team needs over-the-horizon visibility to detect known and unknown threats. It's where Cybereason comes in and plays a significant part. This free EDR software can offer deep context and correlations from the network. It becomes easy for your business to detect and prevent cyber threats.
Key features of Cybereason EDR
Your security team can save time by resolving attacks through guided and automated remediation. It's easy to get the deep context of a threat to understand and detect stealthy operations. Using the software's true prevention capability, your team can become expert threat hunters. It eliminates emergency threats within a few times. Thereby, this EDR tool dials down investigation time by 90 percent.
4. Airlock, Free EDR Solutions
When your business needs browser endpoint detection, consider getting Airock. This EDR platform helps you neutralize attacks on endpoints' browsers within a few minutes. It is integrated with a visually-aware native browser isolation platform.
Key features of Airlock EDR
It detects and prevents web attacks in real-time.
Spearfishing attacks account for 35% of total phishing attempts in 2022. And thankfully, it is one of the best free EDR tools to help you track and prevent spearfishing attacks.
This software is integrated with over 68 billion pages of visual model database that lets your team sandbox a potential threat with a simple click on a malicious link.
It lets your employee experience a fast and clean internet experience.
5. Swascan , Free EDR Solutions
Do you want to be proactive with your cybersecurity? Fortunately, SWASCAN allows you to achieve this goal without spending anything. This EDR tool makes it easy for security teams to scan websites and web applications to uncover network vulnerabilities.
Key Features of Swascan EDR
If you want to stay compliant with GDPR policies, this online tool lets you review your compliance level and make changes accordingly.
You can spot and fix network-level security vulnerabilities.
A consultancy option is available for an organization that needs expert advice to control and manage security risks.
In 2022 alone, 236 million ransomware attacks were reported. This EDR protection tool from Swascan let you prevent this attack and safeguard your business in the best manner available.
6. OSSEC, Free EDR Solutions
When you need real-time log analysis and endpoint protection, this free EDR software It helps you achieve this goal. It is suitable for large enterprises, government agencies, and SMBs.
Key Features of OSSEC EDR
It makes it easy to detect malicious applications by performing file-level scanning and using malware/rootkit detection methods.
It has a firewall policy benchmarking that offers quick and active threat response.
Your team can perform deep scanning and analysis of endpoints.
Wrap up - Free EDR Solutions
I have shared details of six Free EDR Solutions that you can try without investing a penny, and they let you figure out an ideal solution for your business.