Extended Detection and Response (XDR) is the latest threat-focused security protection in the market. It takes a holistic approach that simplifies the workflow and analysis of security data across your organization's security stack.
XDR security gathers and correlates data from endpoint devices, cloud, networks, and email. Using automation and artificial intelligence, it examines and prioritizes them and brings them in front of security teams in an understandable format through a single program.
When you get it as part of a managed solution, XDR security gives you access to professionals in threat hunting, threat intelligence, and analytics. This enhances security operations, minimizes total cost of ownership, and mitigates the burden of security staffing.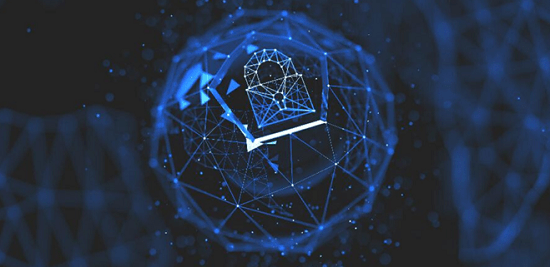 Core Features of XDR Security
XDR security solutions can improve your security by providing the following features:
1. Gives You Visibility on Your Endpoints
XDR security makes it easier for security teams to detect and respond to breaches by widening visibility, detection, and reaction beyond an endpoint device. It serves as an extension of EDR.
2. Threat-centric Analysis and Management of Activities
XDR security is focused on threats. It integrates data and responses seamlessly. It delivers the whole context required for an attack-centric view of an entire chain of events across security layers by leveraging powerful analytics and threat intelligence.
3. Multiple Domain Telemetry
XDR security capabilities are rooted in contextualized insights and security telemetry. A broad, diverse set of systems and apps are combined to have a more holistic contextualization and correlation.
4. Customized Semantics for Effective Data Intake, Correlation, and Searching
You need to have well-defined schemas for data exchanges with other IT security systems to guarantee that enrichment and correlation occur in a consistent and thorough manner while keeping key outcomes and objectives in mind.
5. Detection Model Centered on Data Fidelity
As security teams get swamped with information, XDR security can bring order. With a focus on fidelity and detection quality, security teams can avoid a flood of false-positives while also ensuring that XDR events and investigations are useful and efficient.
6. Orchestration, Mitigation, and Response Using Several Tools
When threats are detected, XDR security provides teams with integrated workflows that allow them to respond quickly and effectively. To mitigate and remediate a risk, automated action is often used.
7. AI and Machine Learning Always Seek New Unknowns
Advanced analytics, like AI and ML, are used to find previously unknown hazards, typically by aggregating and interpreting several, disparate weaker signals from diverse areas.
What are the Benefits of XDR Security?
XDR security tools can resolve issues created by traditional detection and response technologies. They are able to function well with today's cloud workloads, on-premise environment, or hybrid infrastructures.
Here are other advantages offered by XDR security:
XDR Security Faster and More Accurate Detection
Security tools that are siloed tend to focus on a small range of data. To get a better understanding of the activities on their infrastructure, security analysts are compelled to manually compare data from multiple technologies.
This increases the chance of human error and makes it impossible to detect attackers using stolen credentials. Furthermore, it requires a large amount of time. Organizations attempt to integrate their siloed solutions, which is a difficult task that does not always perform as intended.
XDR security provides granular visibility by gathering and correlating data from email, endpoints, servers, cloud, and networks across various layers. It detects threats faster and lets you perform well-thought-out actions.
Attack pathways can be recreated, allowing researchers to determine where attackers are now residing in the infrastructure and which assets they may have compromised. This information can be used for mitigation and cleanup, as well as making smarter security decisions.
XDR Security Coordinated Response
XDR security enables you to have an orchestrated action. It helps security teams create and automate multistage and multi-platform response workflows for a comprehensive remediation.
XDR Security Best-in-class Ecosystem
Through XDR, security teams can accomplish real and comprehensive analysis using a wide range of IT systems and networks.
Efficient Security Operations
XDR integrates artificial intelligence with extensive analytics to prioritize risks. This means irregularities that are not important are eliminated from the alert stream before a human analyst views them. The analyst is free to focus on threats that are important to them, and these are supported by context, making human analysis faster and more accurate.
RXDR Security Reduced Total Cost of Ownership
Since XDR can replace several tools (and thus multiple invoices), the total cost of ownership (TCO) is reduced. It will also allow you to use SOC resources more efficiently, requiring less time for management and investigations.
XDR Security Final Thoughts
XDR helps you detect suspicious behavior anywhere on the network and reveal details regarding its movement and the danger it presents. Events are filtered to identify points of weakness, while the security team receives intelligence on the source and breadth of the attack to respond more swiftly.
Do you want to guard your network perimeters? Contact Xcitium to enhance your cybersecurity strategy.