Leaks of credentials or information to the dark web could result in significant financial or reputational harm for businesses, and businesses must act quickly to detect this information and mitigate any damages quickly and efficiently. By doing so, they can act fast to mitigate any further damages.
Dark web monitoring tools scour websites or forums dedicated to selling personal information online and alert users when their PII has been discovered there, providing preventive measures like changing passwords or canceling credit cards if it has been located there.
Detecting breaches
Dark Web Monitoring can reduce the impact of data breaches, identify threats and prevent identity theft - it may even help your employees, clients, and customers avoid cyberattacks! Utilizing an instant alert system that notifies you immediately if data has been compromised can limit its damage and protect against future attacks on your company.
Cybercriminals who gain entry into companies and steal confidential data then sell the stolen information on forums in the dark web for use in identity theft or fraud schemes, making a regular dark web monitoring software scan necessary to spot stolen credentials and credentials on these forums and websites.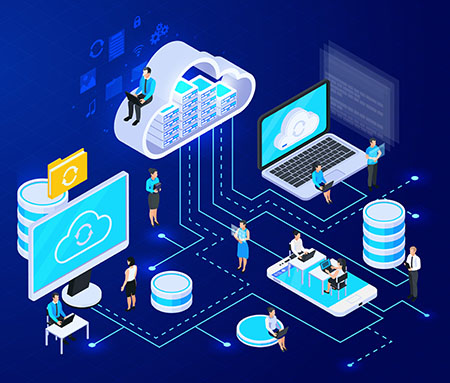 Cybercriminals who gain entry into companies and steal confidential data then sell the stolen information on forums in the dark web for use in identity theft or fraud schemes, making a regular dark web monitoring software scan necessary to spot stolen credentials and credentials on these forums and websites.
Breaches have become more frequent and damaging to companies and individuals, sometimes even costing victims money or identity theft. Most breaches occur as a result of poor cybersecurity practices; to minimize them and their costs effectively, companies need to foster a culture of cybersecurity within their organization by teaching employees to recognize suspicious emails, creating awareness programs for employees about security threats, and conducting regular tabletop exercises to identify gaps and vulnerabilities that need fixing within security plans.
Whenever a breach does occur, it is imperative to act quickly to contain it. This includes:
Quickly identifying teams and devices affected by the attack.
Freezing accounts if necessary.
Informing those impacted by what has occurred.
If sensitive data has been breached or exposed, contact law enforcement immediately and report it via the Internet Crime Complaint Center (IC3).
If your credit score is exceptional, investing in an identity protection service that includes dark web monitoring and other protective services could be worthwhile. IdentityForce offers a free trial with Equifax credit scores, three-bureau credit alerts, and dark web scans; another great choice is ID Watchdog's comprehensive package for just $14/month, earning excellent user reviews.
Increasing cybersecurity awareness
The dark web is an extremely risky part of the Internet where hackers and criminals sell stolen data, including credentials that threat actors use to gain entry to business accounts, which could cause financial and reputational damage to firms. Managed service providers (MSPs) can protect their customers by monitoring this area for their online credentials and alerting them if their credentials appear there.
An effective Dark Web Monitoring tool should be easily integrated into a security infrastructure, such as SIEM and endpoint detection and response (EDR) platforms. Managed Service Providers can quickly identify threats and respond accordingly, potentially preventing the loss of sensitive information or the disruption of customer services.
Tracking the dark web can be time-consuming for businesses that must monitor multiple websites for breaches and leaks. An ideal dark web monitoring service will be capable of scanning 20 billion records to detect leaked information related to corporate domains, email domains, login credentials, and IP addresses used by their firm and then alert them of any data leakage that may compromise operations.
MSPs should consider investing in a dark web monitoring solution to detect compromised passwords and suggest safeguards to ensure employees use secure and strong passwords. In contrast, any compromised ones are addressed immediately at an organizational level, and this will ensure employees use robust passwords.
Finally, it's essential to remember that dark web monitoring is only part of an overall cybersecurity solution. Threat landscapes constantly evolve, so MSPs should review reports and adjust settings as new vulnerabilities emerge.
Ntiva provides Dark Web Monitoring as part of its extensive cybersecurity offerings for clients, helping to detect breaches and other threats while providing password management and governance, mobile device security, and compliance, among other Managed Security Services. Reach out to us now to show how we can assist your company in improving security to avoid the financial and reputational effects of a breach!
Identifying cybercriminals
Dark Web Monitoring is an indispensable business asset, helping prevent cyber attacks and data leakage. Utilizing specialist tools that can access the Dark Web (i.e., sites not visible through standard search engines such as hacker forums), this monitoring software detects any mentions that could be used to breach an IT system and alert a security analyst, who then can take appropriate actions to reduce attack risks.
Data breaches and leaks often happen when cybercriminals gain access to a company's servers or databases, and the stolen information is posted online for sale by identity thieves or on forums and marketplaces. When companies learn that personal data has been leaked, they should immediately notify customers and report the incident to law enforcement authorities.
Certain industries must meet certain cybersecurity regulations and standards, which may involve implementing multi-factor authentication and password management policies and maintaining network activity logs. A Dark Web Monitoring service can assist these industries by scanning the Dark Web for mentions of their business name or domain, enabling them to detect and respond to potential threats quickly.
Utilizing a Dark Web Monitoring service is an excellent way to safeguard yourself and your family against identity theft. This software searches databases and markets for leaked personal data that cybercriminals could purchase or sell. Furthermore, this system also provides tools to prevent and manage identity theft, such as alerts when your personal information is found online and credit monitoring reports that scan for unusual activity.
Real-world protections should also be utilized to avoid identity theft and cyberattacks. This includes using strong passwords, not clicking on suspicious links or downloading attachments, not leaving sensitive documents in public spaces, and keeping important documents locked away safely - this may help deter cybercriminals from breaking in and taking your money or identity with them.
Creating a Culture of Cybersecurity
Dark Web Monitoring is an invaluable tool to assist organizations in detecting stolen data and protecting their brand reputation. This technology scours the dark web for compromised customer lists, employee login credentials, email domains, and IP addresses posted there by cyber attackers - enabling companies to take immediate steps against these threats, restore business operations quickly, and recover more easily from disruptions caused by attacks.
Furthermore, they can prevent data breaches by implementing tighter security protocols and informing employees about cyber attacks.
Establishing a culture of cybersecurity within any organization is vitally important. Cybersecurity awareness training provides businesses with an effective tool for informing employees about threats online and how to stay safe online, whether this involves online education materials, written guidelines for employees to follow, or even simulations of real cyberattacks. Organizations should implement strong password policies with multi-factor authentication for sensitive data and ensure regular data backup and a disaster recovery plan should they ever experience a data breach.
Skilled hackers frequently exploit high-profile data leaks and breaches to sell stolen information on dark web markets, potentially causing financial or reputational harm to individuals or businesses. Monitoring dark web websites can detect this potential danger before it causes major crises.
As soon as a data breach occurs, all parties affected must be informed immediately - this includes customers, third-party suppliers, and media. If an organization cannot contain the breach quickly enough, hiring a public relations firm might be necessary to manage it effectively. Furthermore, creating and training employees regularly on an incident response plan should also be prioritized.
An effective cyber incident response plan entails having a chain of command for reporting incidents, investigating them, and mitigating their impact. Furthermore, employees and third parties should have clear cybersecurity protocols, such as restricting access to confidential data or verifying that third-party providers have a secure infrastructure. Finally, having access to a team of experts that can quickly respond to incidents is invaluable in speeding up time-to-detection and response to cyber-attacks.